Groups, Scouts, Anniversaries and Special Events
A fencing group of friends, classmates, teammates or family is extremely fun and sparks the imagination. We tailor the class for whatever the special interest of the group is. For example:  a spanish language group – therefore we did the entire class in spanish;  an anniversary themed "All is fair in love and war", bachelor & bachelorette events…etc.  We've taught many scouting troops (boys and girls), home-school groups, and we've even held a wedding reception here.
Theme or no theme, this is fun two hour activity for any group (age 6+ through adults). Events include group instruction that teach the fencing basics, games using the basics learned, drills, and dueling. Events are a total of 1 hour and 30 min, and include use our party room for cake and refreshments. We set up the tables and you bring the napkins, utensil, cake and refreshments. If it's not a party, we extend the dueling time instead of having food. 
$200.00 for up to 10 people, $15.00 per additional person.
Optional: foam swords make a great party souvenir, (from $9.99 up) each to practice what you just learned.
What's Included:
Use of all our safety and fencing gear
Certified professional coach
A total of 2 hours in our state of the art facility (a/c, heating, sport-court flooring, WiFi)
Spectator seating and use of party room
Use of Foam swords for little ones too small to hold regular swords
Use of refrigerator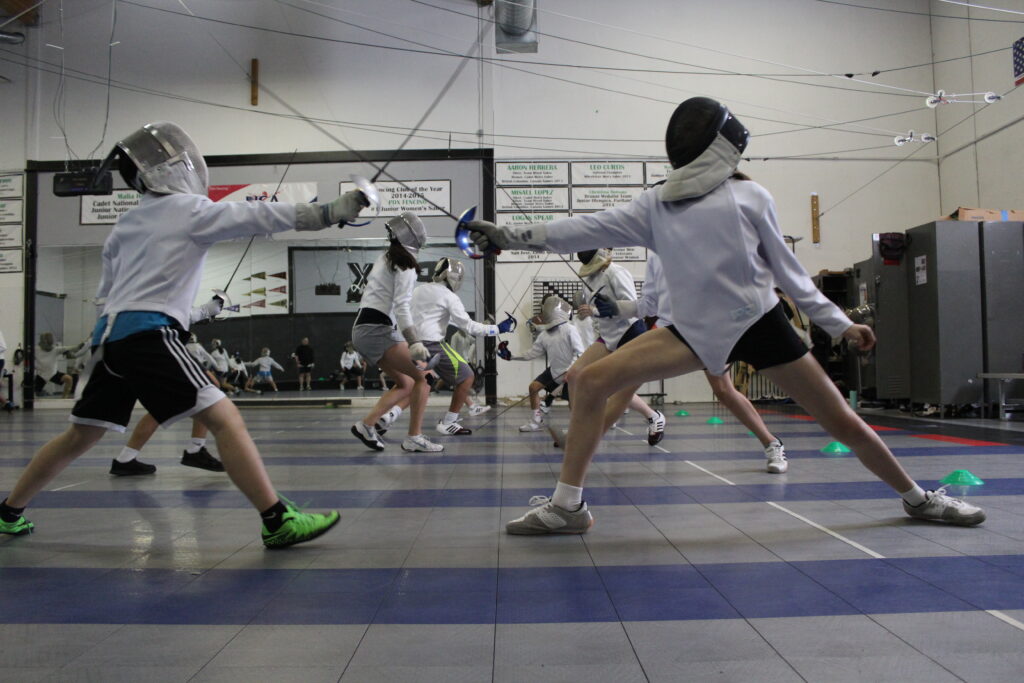 Wear loose t-shirts, long pants or basketball shorts that cover the knees, athletic shoes, and for long hair bring a ponytail holder. Because this is very active event we suggest adults bring a change of clothes. Finally, be ready to have a fun, exciting event!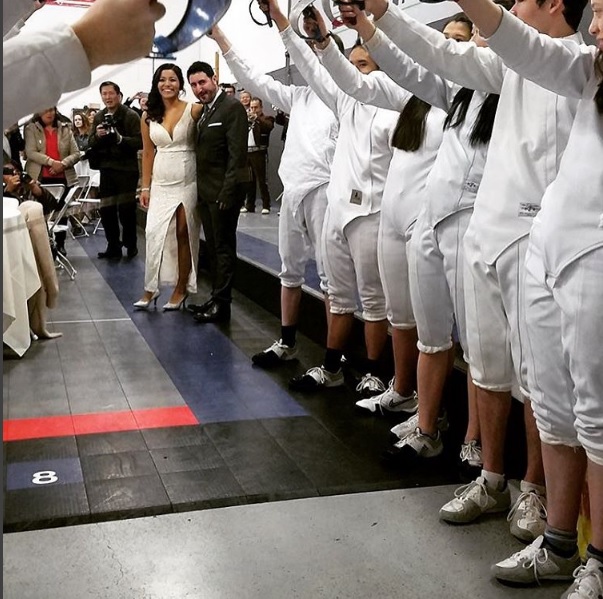 Four great reasons to do a saber fencing event
Firstly, it's active and something different.
Secondly, you will learn about an original Olympic sport,
moreover it's steeped in a rich history that dates back to medieval times.
Thirdly, its the sword featured in most movies like Star
Wars, The Princess Bride, The Three Musketeers, James Bond, and many more.
Forth, and most importantly… it's incredibly fun!
Reserve Now On Our Calendar
Best availability is weekdays from 10 a.m – 1 p.m, Saturdays 1 p.m – 7 p.m, and Sundays 10 a.m – 7 p.m.

If you don't see an exact time or date that works for you, please don't hesitate to contact us directly with your special time/date requests. After you reserve your date online, we will contact you directly to confirm and finalize any special requests and take your deposit over the phone or by Zelle. A 50% deposit is required at time of confirmation.
Saber Fencing, An Experience to Remember
Fun, different, exciting. Memories to last a lifetime
Learning the basics of movement
First you learn to advance and retreat
Now defense and offense
Work together to get your basic attacks and defense techniques polished
Let's Duel!
Let's put practice to work, time to duel
Experience the thrill of Physical chess
a group experience you'll never forget.
Saber Fencing, for adults & kids
Kids 6+