Team Building with a difference
At PDX Fencing we've created a different and dynamic team building activity right in the greater Portland area! Our expert coaches will lead and inspire your team.


The Olympic sport of saber fencing is a perfect, fun team building activity. Because saber fencing requires focus, creative problem solving, tactics and strategy it is very relevant to many aspects of business.


Firstly: Many people have heard of fencing but few have actually tried it. Therefore this creates a level playing field for your team, all participants have to try and adapt to learning something new.


Secondly: Focus, listening, implementation and effort come into play as the team helps each other learn new skills. Consequently, managers and leaders understand what their team members may be experiencing when change or new skills are required.


Thirdly: Fun games and drills introduce the basic movements of footwork, then move on to defense and offense. The team helps each other learn the basics then split into two teams.


Finally: Each team decides to use different strategies to "outfox" the other team in a truly fun and dynamic activity. Above all – fencing is incredibly fun and stress relieving.



Cost:
$200.00 for up to 10 people, $15.00 per additional person.

Optional: foam swords $9.99 each to practice what you just learned (a great stress reliever at work!).
What's Included:
Two hours in our state of the art facility.
All fencing gear: masks, gloves, jackets, swords.
Professional, experienced  fencing & team building coach.
Use of our conference/meeting room if you want to have lunch and/or a meeting during your time here.
90-110 minutes of expert instruction and dueling time, depending if you want to eat while here.
What to bring:
Change of clothes: Loose T-shirt, basketball shorts/loose pants that cover knees or yoga pants.
Athletic shoes.
For long hair, a ponytail holder
Call or email to check dates and times.
Available Tues-Fridays Start at between 10-11 a.m
If you don't see an exact time or date that works for you, please don't hesitate contact us directly (503-644-7739)  with your special time/date requests. Best available times are Tues-Thursday  10:00 a.m – 11:00 a.m.  The latest start time we can do is 12 noon – class MUST be finished by 2:00 PM.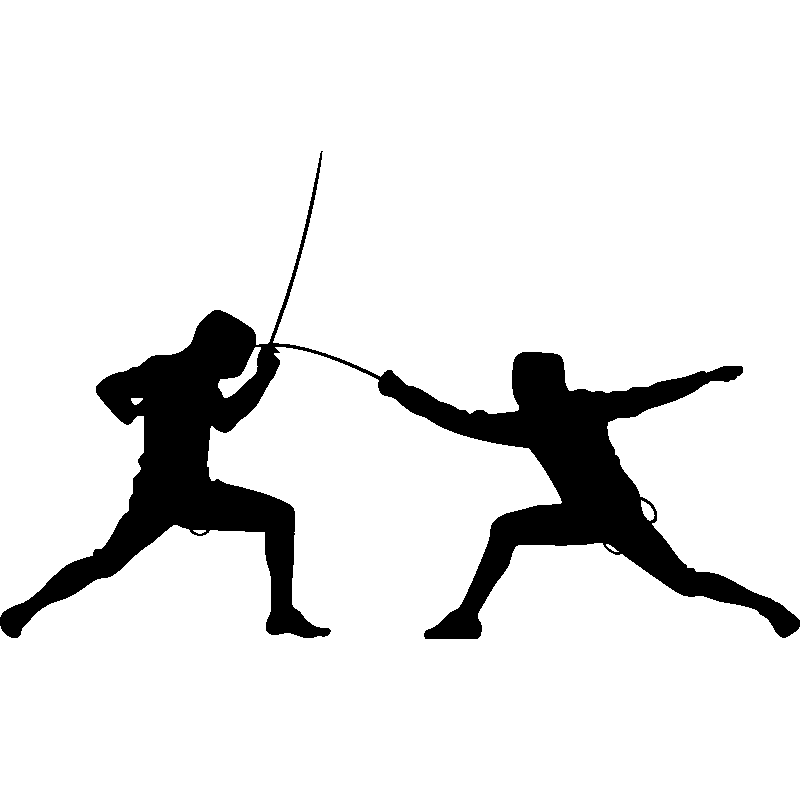 Olympic Saber Fencing - Motivate your team while having a blast trying something new
Inspiring team building through Olympic Saber Fencing
Client Reviews:
M. Hanchett (Providence): "Attended as a corporate team building event and it was a huge hit with everyone. Hector, our coach, was friendly and very patient. Cannot recommend them enough!"

Oregon Slacker: "I had the fortune of participating in a team building event with 9 other people. The event was easy to setup, very organized, and supplied us both with lunch and a great time. We were provided several coaches that not only knew fencing really well, but they were alot of fun. They intermixed inclusion exercises, games, as well as fencing education and instruction. After this instruction, I will never look at fencing the same.   Beware, if your group is high spirited the activities can become physically challenging (you will get tired). I would recommend this to anyone looking for an active, indoor team building activity."
Email us with dates and times
available Mon-Fri:
 3 p.m – 8 p.m
Sat. 8:30 a.m – 12 noon
Address 5645 S.W. Arctic Drive,
Beaverton, OR 97005