The Birthday Party You and Your friends will never forget!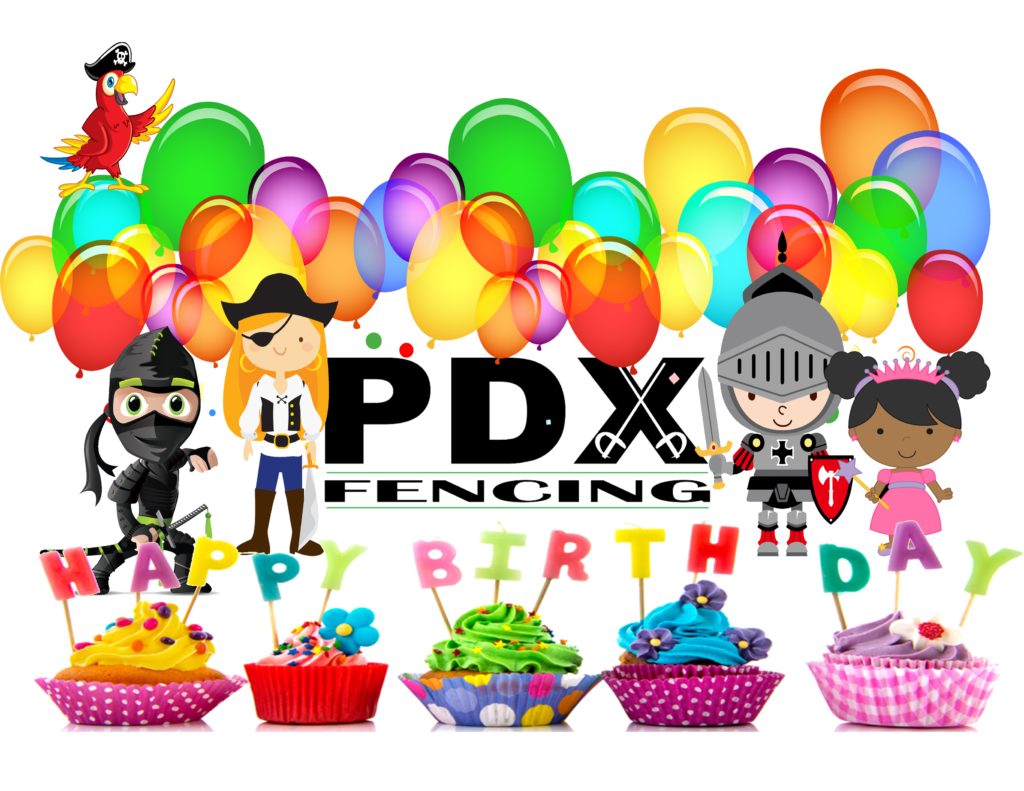 Summer Parties are available on Saturdays after 2 pm and Sundays. Call to check dates
A fencing birthday party is extremely FUN, unique and sparks the imagination.
We tailor parties for kid or adult birthdays!
Parties include group instruction, games and dueling for an hour and 20 min or so, then 30 minutes in our upstairs party room for cake and refreshments that you provide. You can arrive early to decorate the room, and we set up the tables, chairs, and table cloth. You provide your own paper plates, paper cups, napkins and utensils, we have a refrigerator and freezer for you to use.
Party of  up to 10 people $200.00 (additional $15.00 per person after 10) 
Optional:  Foam swords available to purchase ahead of time as party favors or souvenirs.
Ask your guests to wear t-shirts, long pants or basketball shorts that cover the knees, and closed toed athletic shoes (no sandals, crocs, or flip-flops). Girls can wear yoga pants. If you have long hair, bring a ponytail holder. Guests can change clothing in the restroom if needed. For adults we do suggest changing T-shirts as this is a very active event.
Deposit of 50% due at time of reservation.
Best availability is weekdays from 10 – 1, Saturdays from 2 p.m – 7 pm, and Sundays 10 a.m – 7 p.m
A total of two hours in our facility. Approx. an hour and 25 min. of group fencing instruction, fencing games and dueling.
Use of fencing safety gear and our state of the art facility (heat/ac/sportcourt floor) and spectator seating
Foam swords for young children
Certified expert instructor/coach
25 min of warm up games, fencing steps and movement instruction
30 min. of expert instruction of fencing defense, offense, basic tactics and rules of warfare
30 remaining class time – it's time to duel! Enguarde, ready? Fence!
30 min. cake, refreshments, food (supplied by you)
Party table, chairs & use of refrigerator
Arrive early to decorate or set up your own theme at no additional charge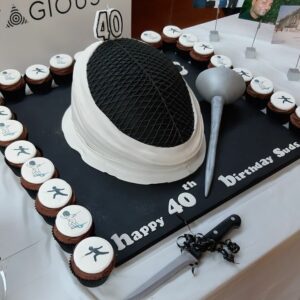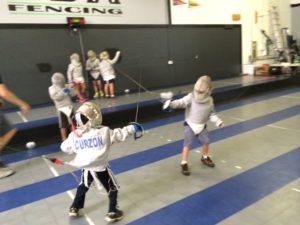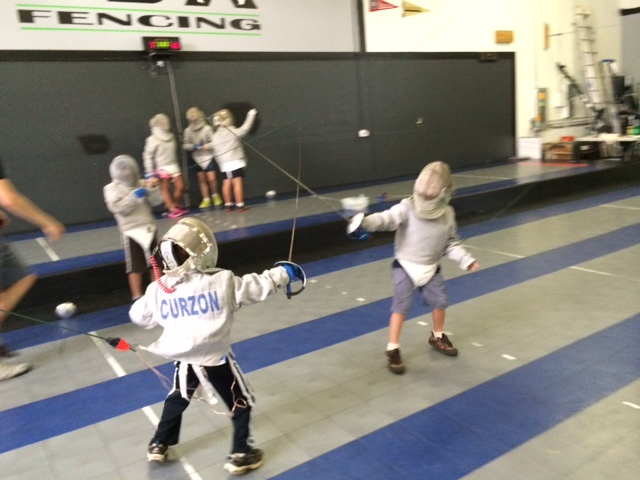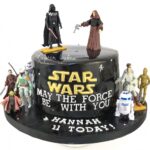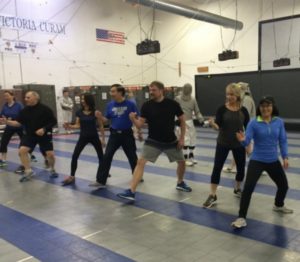 Call or email to check dates & times or to reserve :
Call  503-644-7739 Monday – Friday from 3:30 – 7:30 pm, Saturdays from 9 – 1 pm or use our contact form to email us with your requested dates and times.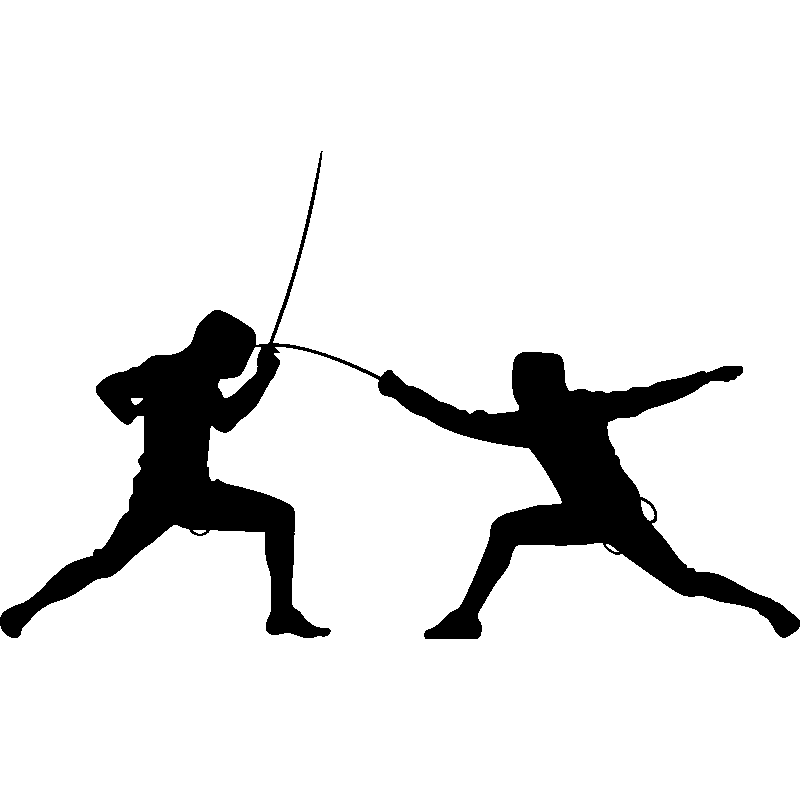 Fun, different, exciting . . . En guarde, Ready? Fence!