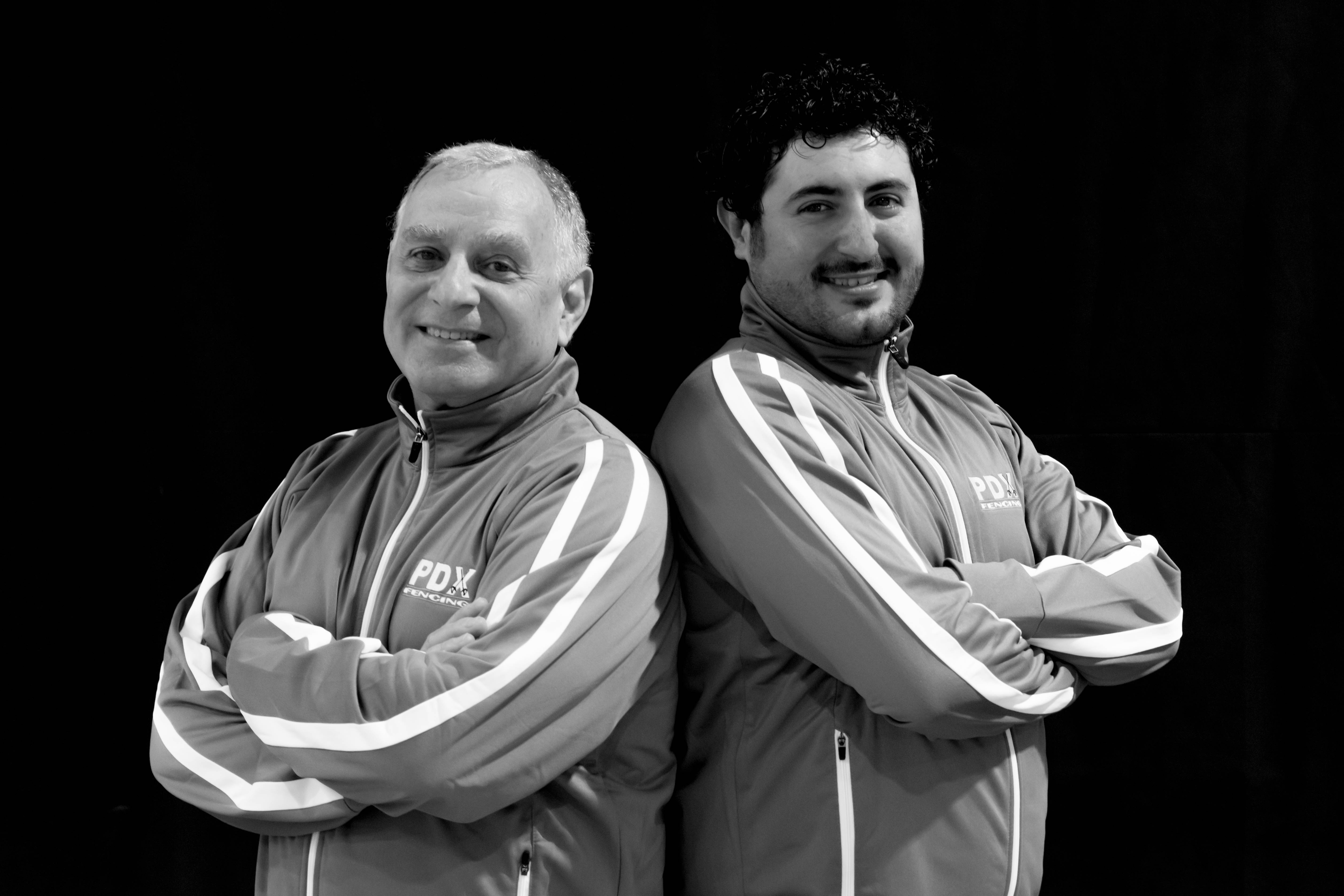 Our Approach
Located in Beaverton, Oregon, PDX Fencing is a club dedicated to the enjoyment and teaching of the Olympic sport of saber fencing. We teach recreational and competitive saber fencing in a fun, family-oriented atmosphere.  Fencing teaches focus, creative problem solving, resilience, self-reliance, persistence, critical thinking, decision making and a host of wonderful life skills. We emphasize good sportsmanship, respect, honor, character, and enjoyment of the sport. See our program philosophy here.
PDX Fencing is proud to be the designated Apprenticeship site (for fencing), for the International Coaching Enrichment Certificate Program.
 Click here to learn more about the ICECP program.
Our Story
PDX Fencing was born after the 2008 Olympic cycle when coach Charles Randall left the U.S. women's national saber training center after it historic Olympic fencing women's saber wins (gold, bronze, and team bronze). Prior, Coach Randall was a founding member and head saber coach of the high performance successful Club Esgrima Vallarta in Mexico. He had 3 of the four members of the Mexico National women's saber team, 4 national champions and was recruited to come to the United States to help prepare the women's saber training center for the 2008 Olympics.
Coach Randall started PDX Fencing and rapidly made his mark on the U.S. Fencing scene. PDX Fencing and its students have achieved the highest fencing and scholar athlete awards; many of our students are fencing for some of the best Universities and colleges in the U.S.A., including Northwestern, Notre Dame, Temple, and Stanford.
Coach Randall prefers to let his student's success do the talking Some of his notable students: Malia Hee – 5x National Champion u0026amp; NCAA Elite 90 award (highest GPA)  winner, Logan Spear – National Champion, 2x Team Captain of Stanford University u0026amp; Block S award (highest GPA) winner , Charlotte (Sherry) Green – Gold Medal World Champion Vet's team member, Joy Yun – National Champion,  Jamie Norville, Christina Boitano and Natalie Disher all 2x NCAA National Champion team members of the University of Notre Dame, Anylu Cruz – National Champion (Mex), Ariana Aranda – National Champion (Mex), Hector De La Torre – National Champion (Mex), Rebecca (Becca) Ward – 3x World Champion and 2x Olympic Bronze medalist, and numerous other top NCAA,  National and International tournament results spread through a wide variety of male and female fencers.
Meet the Team
Our coaches are all highly experienced coaches who fenced saber exclusively, and competitively. They teach with passion and enthusiasm for a sport they love and enjoy.  Important to them is the passing on of good sportsmanship, a deep and true joy of the sport, and life lessons that fencing teaches – respect, resilience, persistence, focus, courage, patience, creative problem solving and a host of life skills.  Their genuine interest in each student striving to achieve their best in a fun environment is obvious.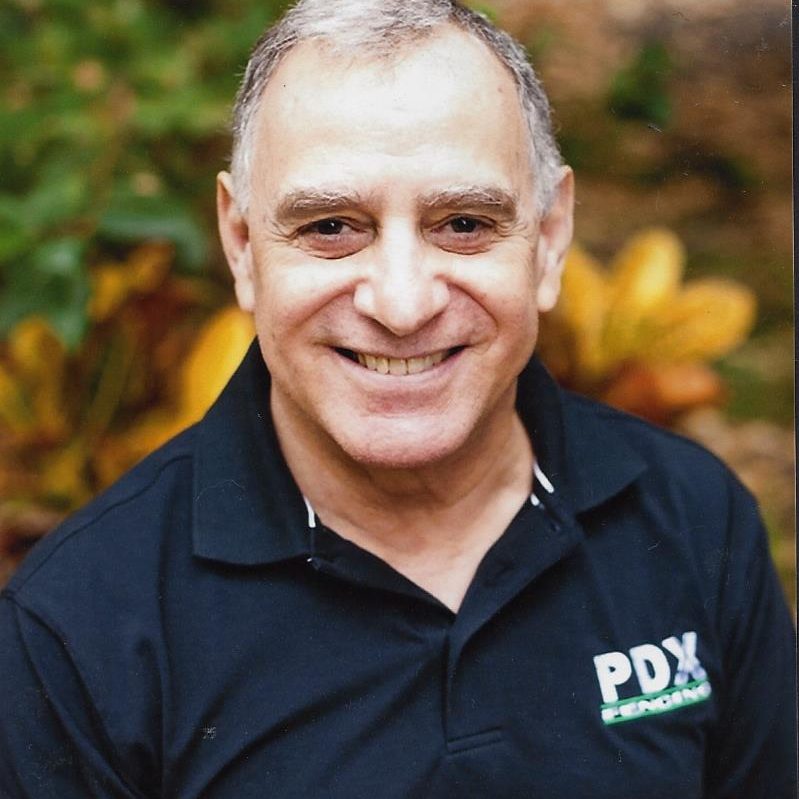 Charles Randall
Founder u0026amp; Head Coach
Charles Randall has been fencing exclusively saber since he was in grade school. He came to the attention of the legendary fencing master, Giorgio Santelli who was an Olympic Gold medalist, and 5 time U.S. National u0026amp; Olympic coach. Maestro Santelli took Charles under his wing, taught him personally and made sure that young Charles got a full athletic scholarship and finished college.
While at Rutgers University, Charles trained under fencing coach John Geraci (who was also the coach at West Point).   Maestro Santelli, a grandfatherly figure to Charles arranged for him to work with U.S. National and 5x Olympic coach renowned saber coach Csaba Elthes.
Mr. Randall co-founded Club Esgrima Vallarta in Puerto Vallarta, Mexico. During his time in Mexico he became one of the most honored and successful fencing coaches there, click here to see highlights.  Mr. Randall was recruited to come back to the U.S. in 2004 (after the Athens Olympics) for the 2008 Olympic cycle where he was an integral part coaching staff training the saber team consisting of Rebecca (Becca) Ward, Mariel Zagunis, Caitlin Thompson, Diamond Wheeler,  Lian Osier, Patrick Ghattas, Anthony Lin and more.  During that time Becca Ward became 3x world champion, won two bronze Olympic medals, Mariel  won her 2nd Olympic Gold and a bronze Olympic medal, Diamond Wheeler won the Cadet World championships, Lian Osier earned her place on the U.S. National team, Anthony Lin became Team Captain at Duke University. Once the 2008 Olympics finished, Coach Randall started his own club, PDX Fencing.
Coach Randall prefers to let his student's results do the talking. You can see his student, Hector De La Torre win his Jr. Olympic champion title in this video clip. Malia Hee, has won five national championships under his direction, Madeline Curzon, Kerry Plunkett, Logan Spear (Men's Div. 2 National Champion 2014 – Stanford University 2x Team Captain), Christina Boitano, Eva Hinds, Joy Yun (2016 Div 2 Women's champion), Becca Ward 3x NCAA champion u0026amp; 2x Olympic bronze medalist, Charlotte "Sherry" Green – gold medalist world champion team member, Tyson Dougall, Arik Shurygin,  in Mexico National champions included Anylu Cruz,  Hector de la Torre, Margarita Salas, Jennyfer Lobato and Ariana Aranda are just some  accomplished fencers who have worked with coach Randall.  In his private life, he graduated from college with his teaching credentials and taught history and political science in the N.Y. school system. Later he went to work  in the travel industry as a sales executive for multi-national corporations including Holland America Westours and British Airways (from which he retired).
Certifications:
U.S. Fencing Association – Professional Member
American Sports Education Program
Coaching Instructor,
Directing Youth Sport Programs, Instructor
Coaching Principals, Instructor
Sport First Aid
Called to Protect, CYO
U.S.O.C. – Safe Sport – Coach
U.S. Fencing Coaches Association
Natl Fed. of High School Coaches
Academie D'Armes Internationale
Oregon Athletic Coaches Assoc.
Oregon School Activities Assoc.
Positive Coaching Alliance
State of N.Y. – Teaching: History/Political Science
Amer.Red Cross-CPR/AED/First Aid
Works Intl SICCED-Sports Trainer Lev 1- 3
I.S.S.A. – Youth Sports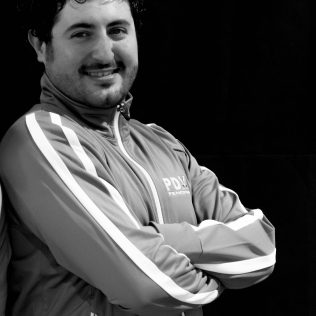 Hector De La Torre
Fencing Coach
Coach Hector de la Torre is the only fencing coach in North America to hold the ICECP (International Coaching Enrichment Certificate Program) credentials. Former Men's National Saber Champion of Mexcio, Jr. Olympic Champion  (click here to see some highlights of his competitive career). Taught exclusively by coach Charles Randall, Mr. De La Torre rose rapidly in national rankings in Mexico due to his rare instinctive abilities, combined with an unsurpassed work ethic. Mr. De La Torre learned to coach and teach at Club Esgrima Vallarta while it was under coach Randall's direction.
Jeffrey "Jeff" Larsen
Fencing  Coach
Jeff came into saber fencing with a roar. As a youth fencer he discovered an inner competitiveness and passion for the sport that woke up a very strong work ethic. Jeff won several RYC (Regional Youth Circuit) medals including gold. As a cadet and junior competitive fencer Jeff was ranked in the top 5 in the nation and has fenced in the cadet and Jr. World Cup series.  Jeff is a graduate of Portland Community College with a degree in Exercise Science. He is also a nationally rated U.S. Fencing referee (4 rated) and has refereed at North American Cups and International competitions in Europe. Jeff also helped train and coach the cadet men and women fencers from the Japan team (see photo from their visit here). Jeff trained for 3 1/2 years with Coach Charles Randall, then 2x Olympic saber fencer turned coach Jacek Huchwajda, and Olympic saber coach Ed Korfanty.
After graduating from college, Jeff was an assistant coach for two years at the Oregon Fencing Alliance, then co-head Coach at Northpointe Fencing (Washington), and a saber coach at Capital Fencers in Washington D.C. During all these years, Jeff kept in close touch with his childhood mentor, Charles Randall (our head coach).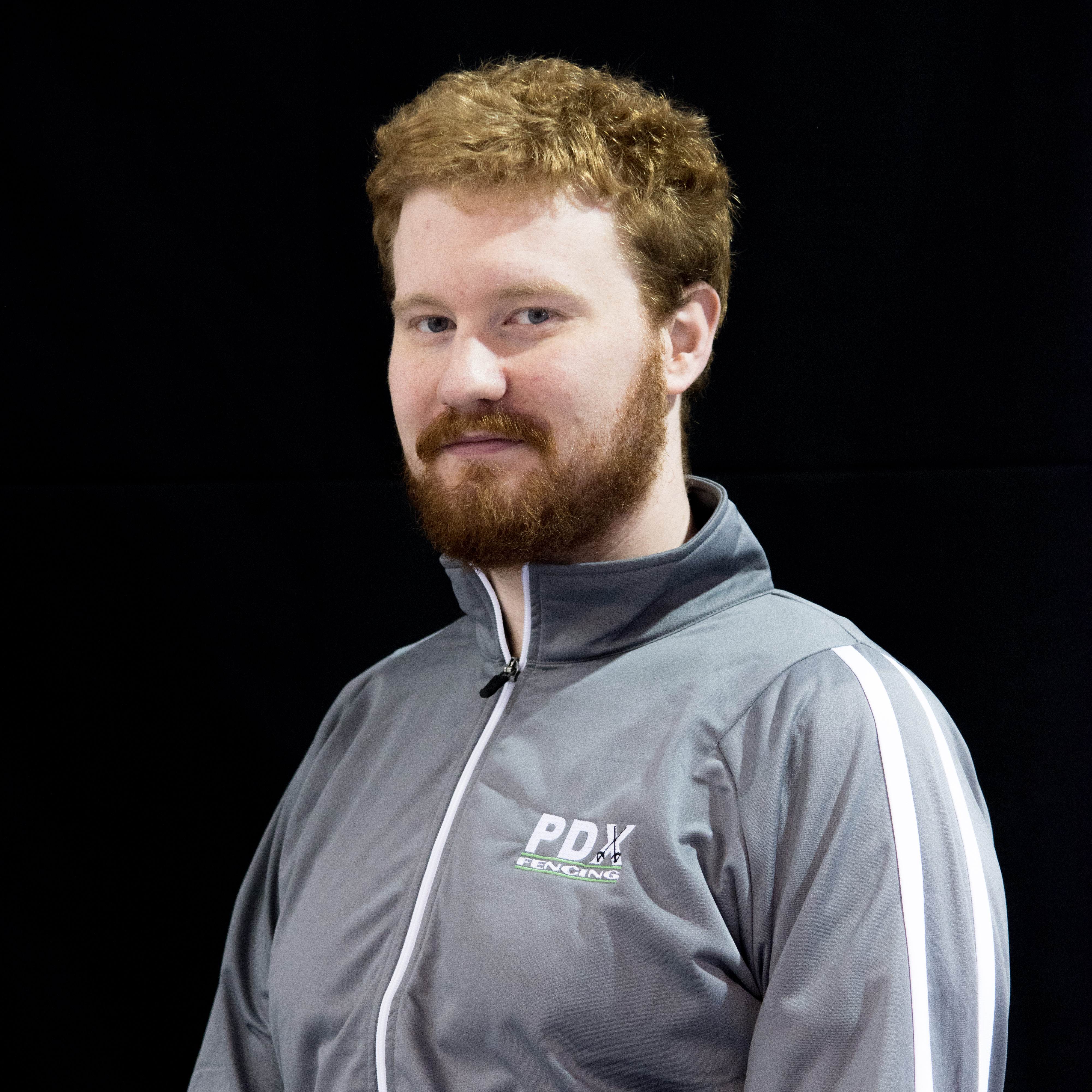 Kelly Kositch
Assistant Coach
Coach Kelly Kositch started fencing saber at age 13. He has won gold medals as a youth and jr. fencer and was a very successful youth fencer. He understands the developing youth and competitive fencer from personal experience and has a unique enjoyment of helping youth fencers grow.
Layne LeBleu
Saber Fencing Coach
Coach Layne Le Bleu understands the developing youth, teen, collegiate and adult competitive fencer from personal experience. He fencing in high school and during college. Coach Layne is an active adult competitive fencer. His certifications include:
Member of: U.S. Fencing Association – Professional Level
Red Cross First Aid
American Sport Education – Coaching Principles
U.S. Olympic Committee: Safe Sport Coaches Certification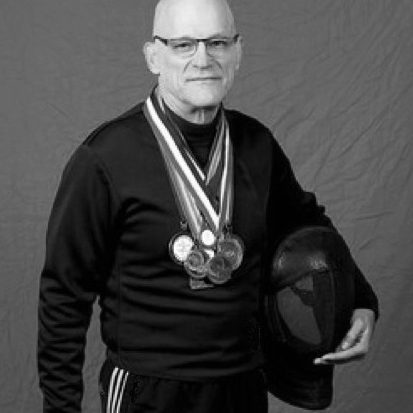 Ned Sands
Adult Saber Coach
Ned Sands has been fencing saber for over 18 years with much success in both local and national tournaments. His experience in both fencing and private life bring to our club a variety of unique talents.  His students have medaled in local, regional, national and world championship tournaments. Mr. Sands is an insurance agent and broker of the State Farm Group in Sherwood, OR. He is also a nationally licensed soccer referee and referee instructor for the U.S. Soccer Federation. Mr. Sands is an active competitor and referee of mixed martial arts.During his naval career, Captain Sands was a Staff Officer at the Pentagon and held five different commands as Commanding Officer. Mr. Sands is married with 3 children and lots of grandchildren.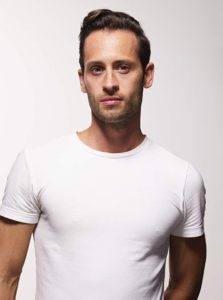 Adam Dunlap
Fitness Coach
Adam returns part-time to PDX Fencing January 2019 after a 3 year break. He started our fitness program in 2010 teaching and inspiring our athletes to work hard to get in the best shape for injury prevention and great health. His exceptional athletic history as a Parkour traceur, fitness instructor (Adapt),  founder of Parkour Revolution and personal history with nutrition give him a unique ability to relate and inspire those fortunate enough to train with him. Our long time friendship with Adam has given us this exceptional opportunity. We are excited to have him train our current generation of fencers.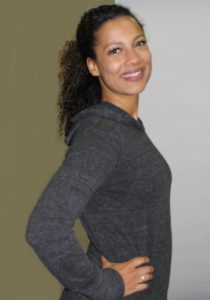 Lucretia "Fancy" Lake
Fitness Coach
Known by all as "Fancy", this active mother of three athletic children, is a strong, positive, motivational and inspirational role model.  Some of her certifications include youth fitness, fitness, life coaching, yoga, pilates, nutrition and sports psychology.  Her unique understanding of sports psychology for high performance athletes is integrated into all her training of our fencers.  She is the owner of The Studio Fitness. She continues to coach track and cheer-leading in addition to running her fitness studio.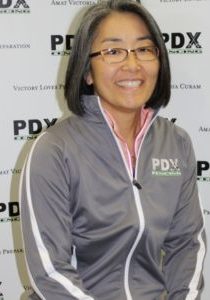 Kara Gajowskjy
Fitness Coach

Kara is a certified youth fitness , Pilates and Yoga instructor/coach along with being a tennis pro. Her daughter (now a teenager) has been fencing since age 7 so Kara (with her medical background) is able to really design her fitness classes with the fencer's body needs. A big part of her class is teaching athletes exercise for injury prevention and overall fitness.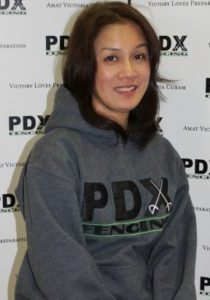 Yoko Oishi, Yoga Instructor
Yoko is a certified yoga teacher who also teaches Japanese. A fencing mom, her daughter has been fencing since age 9, Yoko has a unique understanding of yoga moves and poses that can really help the fencer, including flexibility, balance,  deep breathing and meditation.
Next Steps…
Visit our classes section to see what class is right for you